All professionals at Sandhills Weekend Dental maintain the highest levels of accreditation and pursue ongoing education to stay abreast of the latest trends in the dental field. Continue reading to learn more about our staff's experience and training.
Terry Anne Sams, DMD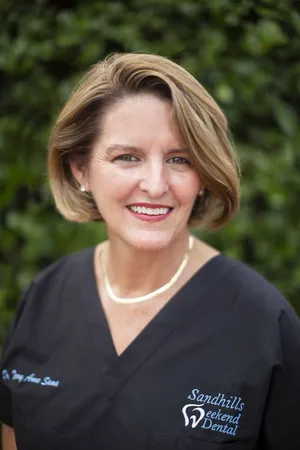 Dr. Terry Anne Sams was born in Beaufort, North Carolina. She grew up in Durham and spent summers with her grandparents in Rockingham. She graduated from Wake Forest University with a Bachelor of Arts in English and moved to Washington, DC to work for Congressman I.T. "Tim" Valentine.
She graduated from Medical College of Georgia Dental School in 2004 with a doctorate in dental medicine. She was offered a residency position in Periodontics medicine with an emphasis on implant dentistry and soft tissue management and completed a year of residency. From 2005 to 2014 she practiced general dentistry, at Palmetto Dental Health Associates in South Carolina. In 2014, she started her own practice closer to her home in the Pinehurst area.
Dr. Sams is a member of the North Carolina Dental Association as well as the American Dental Association. She is a Scout Leader and Handbell ringer. She enjoys golf with her family and early morning walks with her dogs.
Leslie, Office Manager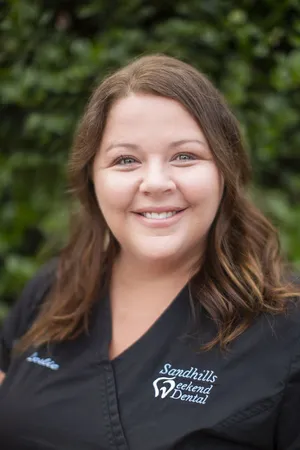 Leslie is a native of Moore County. She is a vital part of Sandhills Weekend Dental; she has been with us since 2014. She studied Dental Assisting at Alamance Community College in Burlington, NC in 2003 and has since been dedicated to helping people. When you come to the office you will be greeted with her beautiful smile and warm welcoming personality and on occasion, you will have her chair side in your dental treatment.
In her spare time, she enjoys spending time with her two beautiful daughters Kierstin and Kaitlyn and also her amazing husband Johnathan.
Shann, Patient Care Coordinator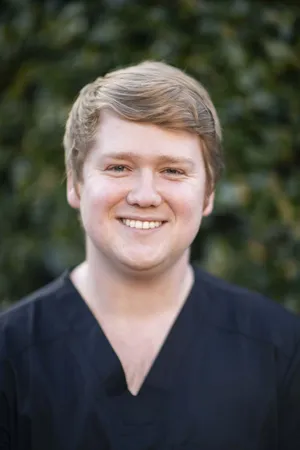 Shann was born in Asheboro, moved to Pinehurst when he was six years old, and has lived here ever since. He graduated with a BS in Biology from Davidson College in 2020, and he is currently in the process of applying to dental school and aspires to begin school in the Fall of 2022. Eventually Shann hopes to become a general dentist and open his own practice.
In his free time Shann enjoys playing golf, watching Tarheel basketball (enjoy retirement Roy!), and hiking.
Kelly, Registered Dental Hygienist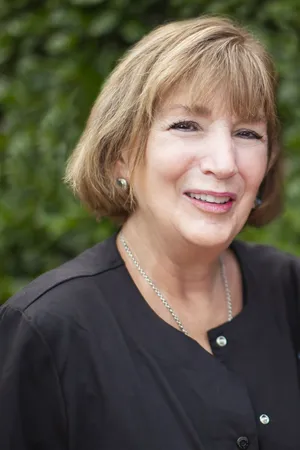 Kelly is one of our Dental Hygienist. She earned her degree in Dental Hygiene in 1976. She has enjoyed a very rewarding career and she strives daily to educate, encourage, and inspire her patients towards a life of good dental health. Kelly has been a member of Sandhills Weekend Dental since 2014.
She resides in Pinehurst, NC with her husband Richard. She is a die-hard Carolina Panthers fan!
Catie, Registered Dental Hygienist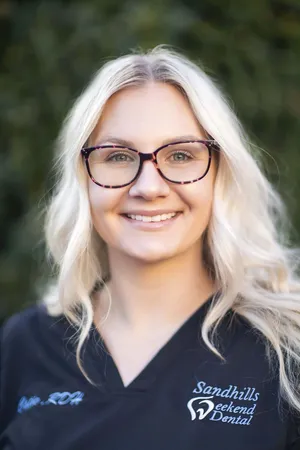 Catie grew up in the Moore County area. She recieved her associates degree from Central Carolina Community College in Dental Hygiene in 2019. Upon graduation, she earned the Dr. Ray Tseng Community Dental Hygiene Award, Markie Thomas RDH Leadership Professionalism Award, and the Sanford Pediatric Dentistry Lisa Baker Dental Hygiene Excellence Award. She has been working for Dr. Sams since graduation. She enjoys helping patients achieve their best smile possible!
In her free time, Catie enjoys spending time with her husband, Dekotah, their two children Lily and Aiden, and cockapoo, Cooper.
Nancy, Dental Assistant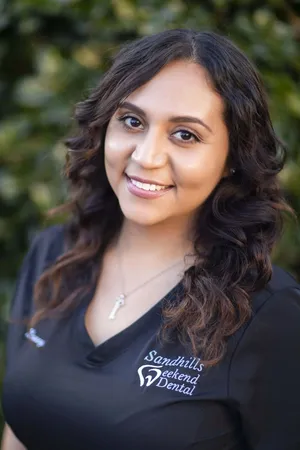 Nancy was born in Dallas, Texas. She grew up in Robbins, NC since 2000. Nancy graduated summa cum laude from St. Andrews University in 2014 with a Bachelor of Arts in Elementary Education. After teaching for five years, she earned her certificate in Dental Assisting at Sandhills Dental Career Center in Aberdeen, NC. She creates a very homey and personal feel to your dental experience at our office, feel free to ask her any questions regarding your treatment planned.
In her spare time, she enjoys cooking her family recipes and spending time with family and friends, especially Jordan, her husband.
Melissa, Dental Assistant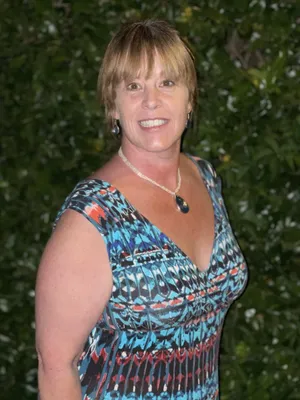 Melissa was born in Michigan. She graduated from Delta College in Saginaw, Michigan in 2003 with an associate degree in Dental Assisting with expanded functions. She was a dental assistant in South Carolina for over ten years. She is enjoying helping patients "eat, kiss and smile better" in North Caroline for the past year with Sandhills Weekend Dental!
In her free time, she enjoys gardening, bird watching and playing with her chihuahuas.